Posts for: September, 2014
By Riverside Family Dentistry
September 23, 2014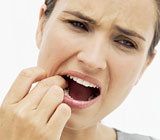 We now have amazing therapies to replace lost teeth with life-like replicas that look and perform like real teeth. But for oral health in general it's still better to save a natural tooth if we can.
That's the main purpose of a root canal treatment — to rescue a tooth whose pulp (an area of tissue and nerve bundles inside the tooth) has died from trauma or ravaged by a bacterial infection that continues to progress up into the bone via the root canals. By accessing the pulp through a small opening in the top of the tooth we remove the dead and infected pulp tissue, thoroughly disinfect the empty pulp chamber and root canals, and then fill them with a special filling. We then seal the opening (and later install a permanent crown) to prevent future fracture of the tooth and re-infection.
So, how can you know your tooth is in danger? Your first indication may be an intense tooth pain that comes on quickly. This pain is emanating from the nerves in the pulp as the tissue begins to die. Once the nerves have died, they will no longer transmit pain signals: hence the pain will subside rather quickly in about two or three days.
So it is important to understand that the absence of pain doesn't mean the infection has subsided — quite the contrary, it's still present and active, making its way along the root canals of the tooth. At this point you may begin to notice a secondary pain when you bite down on the tooth. This is originating from other nerves located around the periodontal ligament (the main tissue that helps hold teeth in place with the bone) as the tissues become inflamed from the infection. You may also develop an abscess, an area in the gum tissue where infectious pus may collect. Depending on its location, the abscess can be acutely painful or "silent," meaning you may not feel any pain at all. The infection is still there, though, and the tooth is still in danger.
If you encounter any of the pain symptoms just described, you should visit us for an examination as soon as possible. If the cause indicates the need for a root canal treatment time is of the essence — the longer we delay, the greater the risk of ultimate tooth loss.
If you would like more information on root canal treatments, please contact us or schedule an appointment for a consultation. You can also learn more about this topic by reading the Dear Doctor magazine article "Signs and Symptoms of a Future Root Canal."
By Riverside Family Dentistry
September 08, 2014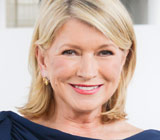 Martha Stewart has built a flourishing career by showcasing the things she's designed and made — like floral arrangements, crafts, and even home renovations. Just recently, she was showing off her latest restoration project: a new dental bridge. In fact, she live-tweeted the procedure from her dentist's office… and she even included pictures of the bridgework before it was placed on her teeth!
OK, it's a departure from paper crafts and home-made pillows… but why not? We can't help feeling that there's just as much craftsmanship — even artistry — in dental bridgework as there is in many other custom-made items. If you learn a little more about what goes into making and placing bridgework, perhaps you'll understand why we feel that way.
Bridgework is one good solution to the problem of missing teeth (another is dental implants). A fixed bridge is anchored to existing teeth on either side of the gap left by missing teeth, and it uses those healthy teeth to support one or more lifelike replacement teeth. How does it work?
Fabricated as a single unit, the bridge consists of one or more crowns (caps) on either end that will be bonded or cemented to the existing teeth, plus a number of prosthetic teeth in the middle. The solid attachment of the crowns to the healthy teeth keeps the bridge in place; they support the artificial teeth in between, and let them function properly in the bite.
Here's where some of the artistry comes in: Every piece of bridgework is custom-made for each individual patient. It matches not only their dental anatomy, but also the shape and shade of their natural teeth. Most bridges are made in dental laboratories from models of an individual's teeth — but some dental offices have their own mini-labs, capable of fabricating quality bridgework quickly and accurately. No matter where they are made, lifelike and perfect-fitting bridges reflect the craftsmanship of skilled lab technicians using high-tech equipment.
Once it is made, bridgework must be properly placed on your teeth. That's another job that requires a combination of art and science — and it's one we're experts at. From creating accurate models of your mouth to making sure the new bridge works well with your bite, we take pride in the work we do… and it shows in your smile.
If you would like more information about dental bridges, please contact us or schedule an appointment for a consultation. You can learn more by reading the Dear Doctor magazine articles "Fixed vs. Removable Bridges" and "Dental Implants vs. Bridgework."